Institute of Disaster Prevention
in People's Republic of China
  Institute of Disaster Prevention (IDP) was established by State Seismological Bureau (later China Seismological Bureau) in 1975. In 1985, it was promoted as the College of Seismology Techniques, and renamed College of Disaster Prevention Technique by the former State Education Committee in 1992. It was promoted as Institute of Disaster Prevention Science and Technology in 2006 and shortened to IDP in 2009.
  Under the administration of China Earthquake Administration―(CEA, former China Seismological Bureau), IDP is now the only higher educational institute of disaster prevention and reduction in China.
  IDP is located at the east gate of Beijing: Yanjiao Economic and Technological Development Zone. This area is on the east of Chaobai River, 30 km east of Tiananmen Square. The national highway No.102 runs directly to downtown Beijing. IDP covers an area of 600 acres (40 hectares) with a total floor space of more than 140,000 m2. About 7,000 students are studying in IDP, where there are fresh air and beautiful surroundings.
  The quality of the teachers is highly esteemed. We try to develop a group of learned faculty and staff that have good professional skills, and educate the students well. At present, there are more than 418 teachers, including 24 professors and 64 associate professors, 30 Doctor's and 189 Master's degree holders. Also we invite foreign teachers to teach in our college every year.
  Motivated by the school motto: "Enhance virtue and wisdom, and relive disasters and dangers", IDP faculties have made great and stable progress in the last 35 years. At present, IDP consists of 9 departments including 23 majors, like Earthquake Sciences, Disaster Prevention Engineering, Disaster Prevention Equipment, Disaster Information Engineering, IT & Geophysics, Urban Rescue Technology, Engineering Vibration and Exploring, Building Engineering, Construction Cost Prediction, Telecommunication Technology, Enterprise Resource Planning (ERP) and so on, covering the fields of science, engineering, economy, management and arts. Among the majors, IT & Geophysics and ERP have been approved by the Ministry of Education as national experimental majors of educational reform. IT &Geophysics is especially named as national excellent major under construction. Besides, many courses are selected as national or provincial excellent ones. In addition, there are 63 laboratories and 76 off-campus training bases, equipped with the most advanced earthquake monitoring and prediction facilities among national colleges.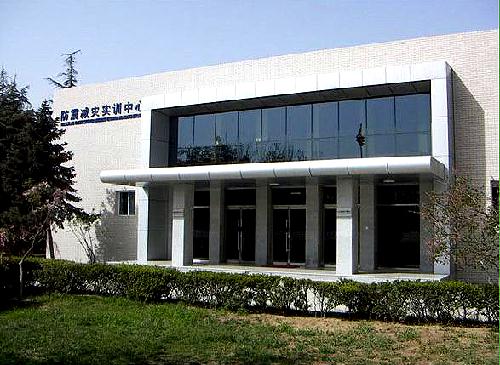 (trainning center)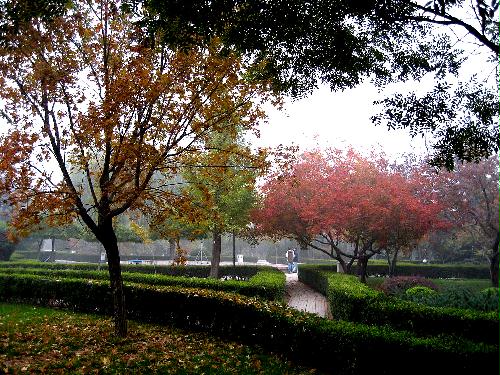 (school garden)
  Below is a list of speciality and research content:
Research Content

  Geophysics

  Seismology; Applied geophysics in Engineering and Mineral Exploration.

  Technique for monitoring and prediction of earthquake

  Exploration Technology and Engineering

  Engineering seismology and engineering geology

  Geological disaster

  Earthquake induced geological disaster

  Seismic hazard analysis and seismic safety evaluation

  Evaluation of seismic safety for engineering sites

  Civil Engineering

  The technique for earthquake-resistant structure design

  Evaluation of earthquake resistant capability

  Strengthening measure for earthquake resistance

  Emergency Management

  Earthquake emergency response; emergency response plan scenario for destructive earthquake

  Earthquake Geology

  Seismic Belt and seismic tectonic

  potential seismic source zone

  The rules for earthquake activity

  Investigation of active fault

  Groundwater Science and Engineering

  Environmental geology and Environmental Hydrogeology

  Seismic Subsurface fluid

  (groundwater, underground gas and geothermy)
  IDP is aiming at constructing a teaching base to train talents for national disaster prevention and reduction, a technology innovation center, a cultural radiation center and an information exchange center. All in all, we are trying to make the institute well-known home and abroad.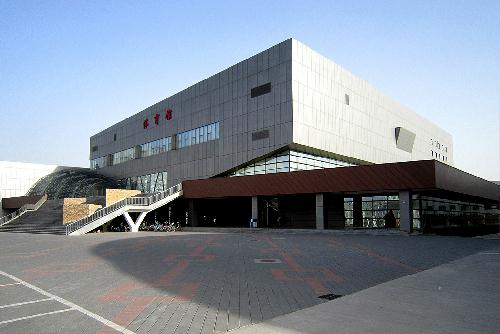 (playground)
Welcome to IDP!
For more information, please contact Office of international Cooperation and Exchange at:
+86 10 61594272
Email: international@fzxy.edu.cn